BY ADENIYI A.
Nicki Minaj's wax figure at Madame Tussauds is to get a personal guard round the clock so that "inappropriate" pictures won't be taken with it again. The  museum officials were shocked to see the picture of a customer taken with the superstar singer and actress' wax on the internet.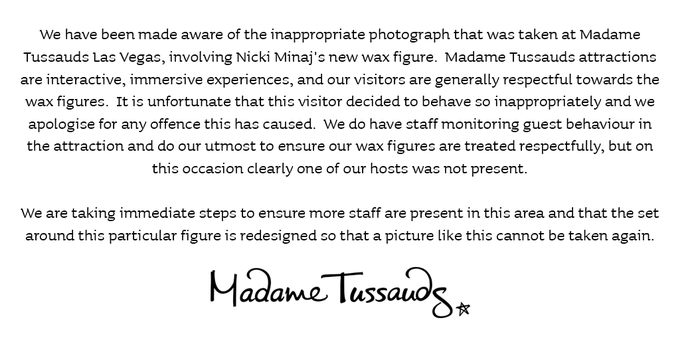 The wax piece was initially launched on the anniversary of Nicki Minaj's Anaconda video and features Nicki in the same position of her wax in Madame Tussauds.
Madame Tussauds released a public statement regarding their new plan and why they decided to do so. Nicki hasn't responded to the pictures.
See the inappropriate picture taken by a customer that prompted the museum's decision to guard it.