An American teenager, Carter Wilkinson inadvertently broke the world Twitter record after begging for some chicken.
16-year-old Wilkinson took to Twitter to ask chicken nuggets makers, Wendy's to ask if they would give him free chicken nuggets for a year. Unknown to him, he had just set in motion events that would lead to him breaking popular presenter, comedian and actor, Ellen DeGeneres' selfie tweet record.
If only Bradley's arm was longer. Best photo ever. #oscars pic.twitter.com/C9U5NOtGap

— Ellen DeGeneres (@TheEllenShow) March 3, 2014
Wendy's asked him to gather 18 million retweets for the full year of free nuggets to happen.
In 2014, DeGeneres tweeted a selfie she took at that year's Oscars with the tweet gathering 3,430,242 retweets.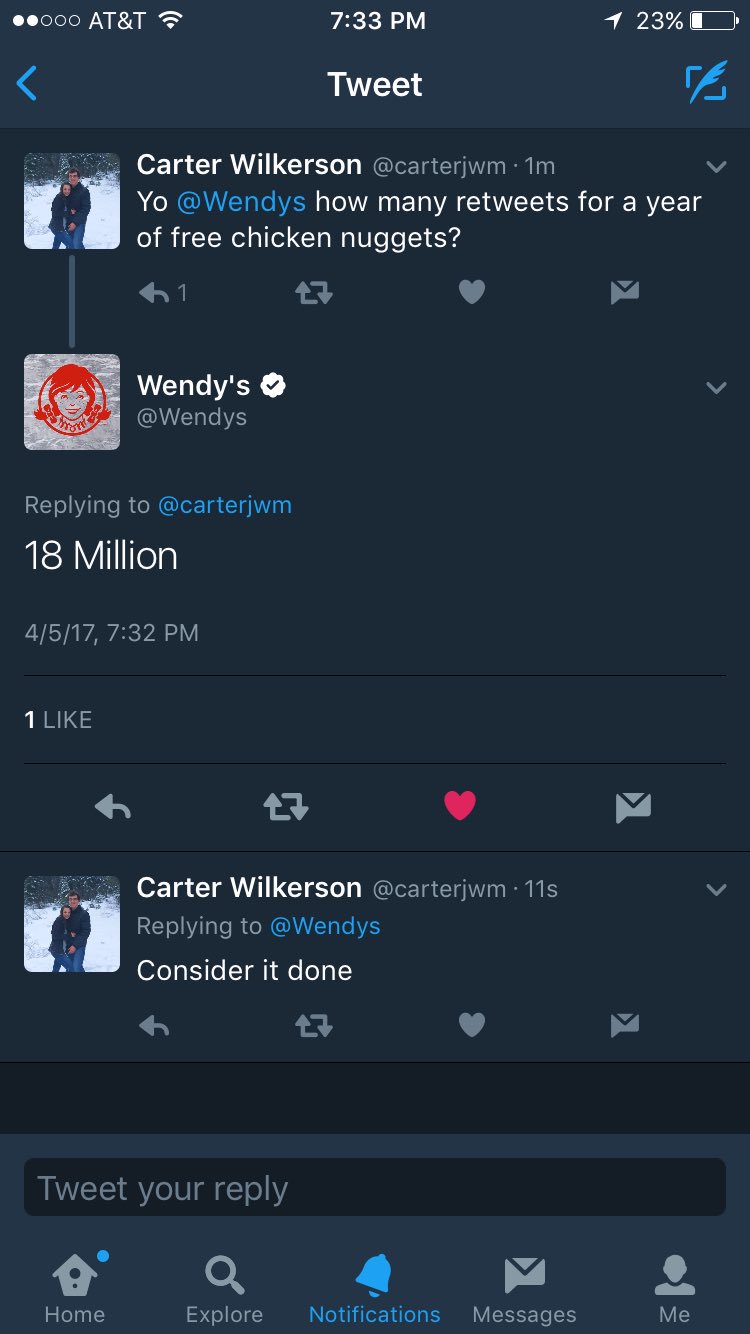 HELP ME PLEASE. A MAN NEEDS HIS NUGGS
Funny though, in April, Ellen DeGeneres had invited the teen to appear on her show and gave him a TV and a year's supply of Ellen underwear. She however jokingly said she would rescind the gifts if Wilkerson's tweet surpassed hers in retweets.
The dude has wasted no time in getting back to Ellen. He tweeted:
Hey@TheEllenShow sorry about that… Can I still keep my TV and Underwear??