BY DEOYE FALADE
2015 has been another good year for the Nigerian movie industry. Despite infrastructural challenges, budgetary constraints, and other factors, a couple of good movies were made this year. Some weren't even released in 2015 but the momentum from late 2014 helped them create such a huge buzz in 2015 with certain achievements along the way. Read on to see our complete list of the top 10 films in 2015 (in no particular order).
OCTOBER 1
Written by Tunde Babalola, produced and directed by Kunle Afolayan, October 1 is a rare psychological crime thriller released on October 1, 2014. It wasn't a perfect movie but it got more things right than it did wrong, primarily in the areas of production design, cinematography and in some of the themes explored – realities which we often shy away from. In 2015, the movie won a glut of awards at the Pan African Film Festival, Africa Magic Viewers' Choice Awards (AMVCA) and the Africa Movie Academy Awards (AMAA).
30 DAYS IN ATLANTA
Another movie released towards the end of 2014, AY Makun's 30 Days in Atlanta also enjoyed most of its success in 2015, winning a fair share of awards along the way. The comedy flick starring Ramsey Noah and Ayo Makun as Nigerians on vacation to the American city of Atlanta, had throngs of movie lovers watching and talking that at the end of the day, it became Nollywood's highest grossing movie of all time. The movie also won the Africa Movie Academy Awards for best comedy ahead of Iya Alalake.
FIFTY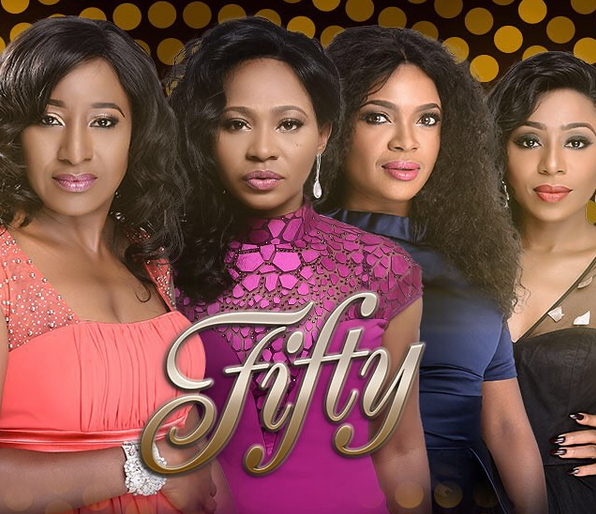 Directed by Biyi Bandele with media veteran Mo Abudu as the executive producer, Fifty is a film about a few pivotal days in the lives of four Nigerian women at the pinnacle of their careers. Tola, Elizabeth, Maria and Kate are forced at midlife to take inventory of their personal lives, while juggling careers and family against the sprawling backdrops of the upper-middle-class neighbourhoods of Lagos. Pulling top actresses in the mould of Omoni Oboli, Ireti Doyle, Dakore Akande and Nse Ikpe-Etim, Fifty has so far been pulling all the stops with huge hype and publicity culminating in a much talked about premiere touted as the 'biggest film premiere in the history of Nigeria'.
DRY
Directed by Stephanie Linus with a varied cast of Stephanie Okereke, Liz Benson, William McNamara, Darwin Shaw and Paul Sambo, Dry is a socially conscious film focussing on Vesicovaginal Fistula and underaged marriage among young women. It tells the story of a thirteen-year-old girl, Halima (Zubaida Ibrahim Fagge), whose poor uneducated parents marry her off to Sani (Tijjani Faraga), a 60-year-old man, who constantly rapes her. Other than being a well-made movie ushering the Nigerian movie industry in the right direction, it also touches on vital social issues, mirroring a reality we as Nigerians rarely talk about.
OJUJU
I love me a good horror movie any day and CJ Obasi's Ojuju can be said to offer up some scariness long missed in Nigerian film that it's thought to be non-existent. A movie about a zombie apocalypse in the slums, Ojuju is a pretty grim movie telling a good story in a genre that has been rarely explored in Nollywood. As a result, both the director and the film have gained continental and international recognition, winning the Best Nigerian Film award at the 2014 Africa International Film Festival, AFRIFF. Obasi also won the Trailblazer Award at the 2015 Africa Magic Viewer's Choice Awards, AMVCA.
THE FIRST LADY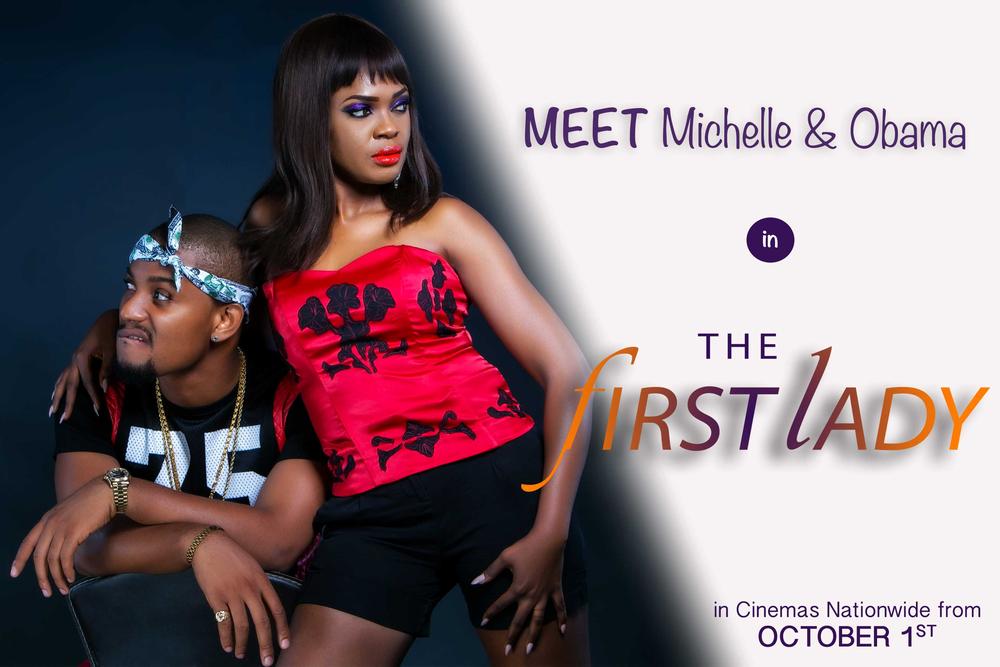 This is one heart-warming Cinderella, The Frog Prince hybrid story right here. Omoni Oboli's The First Lady tells the story of Michelle, a prostitute who has to help Kenechi (Joseph Benjamin/Chinedu Ikedieze) the heir to an empire who was turned into a kid by an ambitious uncle. The plot is quite interesting; it's not every time you see a 'princess' who needs saving, doing the saving but beyond this, The First Lady shows that Omoni's foray into filmmaking with Being Mrs Elliot is no fluke.
IYA ALALAKE
After movies like Awawu and Aje Meta, Faithia Balogun came up with another one in 2015. Iya Alalake is a comedy about Iya Alalake, the female leader of a musical band, Senwele.  It's Faithia's first comedy with and she pulled it off well, bagging the Best Indigenous Movie award at the 2015 Africa Magic Viewers' Choice Awards.
ROAD TO YESTERDAY
Centred on an estranged couple embarking on a journey of love, betrayal and redemption, Genevieve Nnaji's effort, Road To Yesterday had us on a trip. There was some drama when the drama was being screened with some industry peeps offended at how they were treated during the movie's screening at the 2015 Africa International Film Festival and they practically called for her head. However, she seemed to keep it well in the movie where she delivered another good performance even though Oris Erhuerho was quite wooden.
COMMON MAN
Look at it one way and it's a documentary, look at it some other way and it's a drama. It takes a certain amount of skill to pull this off the way Stanlee Ohikhuare did – but that's no surprise, considering his work in Deadwood. Starring Deyemi Okanlawon, Kiki Omeli, Taiwo Gasper and Lord Frank, Common Man got nominations in the Social Justice/Protest Category of the Accolade Global Film Competition, and was also scheduled for screening at the International Peace & Film Festival, Orlando, USA.
ONE FINE DAY
Produced by Emem Isong and directed by Desmond, One Fine Day is a gripping drama about some sort of rivalry between two sisters, one of whom is in a slightly disturbed state of mind. Starring Funke Akindele, Olu Jacobs, Joke Silva, Bimbo Peters and others, the movie, even though it's based on the clichéd sibling rivalry is quite good and as such, it rounds off this list of top 10 movies of 2015