BY ESE DIBEBI
AppleGazer, Karmacause Productions Ltd and House Gabriel Studios are set to release highly-anticipated TV series, Living Arrangement.
It is a story of six young people sharing a flat in Lagos and features actors including Udoka Oyeka, Muna Abii, KC Ejelonu, Seun Ajayi, Sound City OAP Moet Abebe, Funny Bone, Bucci Franklin and Odenike Odetola.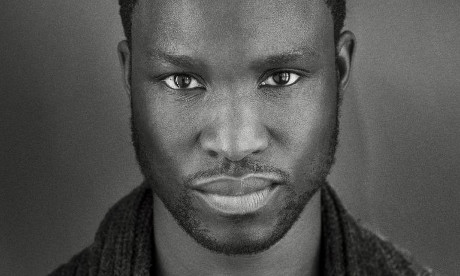 In this chat with TNS, the series' creator, director and producer, Femi Ogunsanwo, a seasoned film and TV producer/director discusses what sets the series apart, his choice of actors, the economic challenges of film and TV and more.
TNS: Tell us about your new project, Living Arrangement.
FO: Living Arrangement, is a TV comedy drama series that revolves around the lives of six people living together in the same flat, although one of the six (ABU) is that your typical friend that doesn't actually live with you but is always in your house.
TNS: What informed your choice of cast?
FO: My cast was based off a combination of a few things, … ability to take direction, talent, work ethic  & marketability.
TNS: There are several comedy dramas on TV these days but many of them try too hard to make viewers laugh and retain the audience's interest. What sets Living Arrangement apart?
FO: The story of Living Arrangement on its own is something I believe a lot of people will enjoy. So many scenes were hard to shoot partly because it had a lot of comedy to it and also the timing of delivery… So many times I'd have to cut because people couldn't stop laughing.
TNS: You've made a name for yourself as a producer/director/storyteller, what would you say is responsible for the seeming dry-up of Indigenous TV series that can hold an audience spellbound as much as the telenovelas and Game of Thrones that Nigerians these days would rather go for?
FO: Game of Thrones? … Combination of proper funding because when you consider how much HBO spends on each episode & also the ability for the investor to get his/her Return on Investment … Basically, the economy we operate in also affects our industry in both Film & TV.
TNS: Television or film? Which is more commercially lucrative in Nigeria today, and why is this so?
FO: It depends when it comes to TV or Film … It depends on the type of funding you get to make the film … The risk with film is piracy & not all films do well in cinema, but with independent TV content, the risk might not be as high as film. The advantage independently owned TV content has over film is shelf life. You can keep licensing in for years down the road, TV stations will always need content … Good content is what drives any platform's popularity.
TNS: What next after Living Arrangement?
FO: I have a few projects that are not out yet … There is a telenovela series called Head Over Heels (HoH) I'm one of the series directors. I believe that should be out in the next few months on Africa Magic. James Omokwe is the ShowRunner, There is a feature film which should premier later this year titled Ojukokoro – Greed. I'm the film's Producer … It's currently in Post Production.