I have always wanted to be a Producer.
In 2011, at 22 when I met one of the people that would eventually influence my work, Yinka Ogun, I wrote my first feature length screenplay.
I had recently completed a 3 month screenwriting course at Emem Isong's Royal Arts Academy. There, I had been taught by Anthony Kehinde Joseph.
I was eager, hyped and extra AF about my future plans.
I dreamt without limits.
Nobody could tell me nothing.
I had a list of the things I wanted to achieve. Most of them, latest by 25.
Script box office worthy movies.
Be one of the most respected Screenwriters in Nollywood.
Produce my first film.
I had no idea where I would see the money to produce in 3+ years. I just knew I wanted to do all those things.
And yes, I clocked 30 in December 2018 and I still don't have producer credit to my name.
And if you wonder if I had palpitations and wondered when my Producer dream would come through. If you wonder if I cried, dreaming about the day I would finally produce my own movie, the answer is a no.
I don't have that much ironu and to be honest, after four days on a film set last week, I have started reconsidering my sugar baby dreams.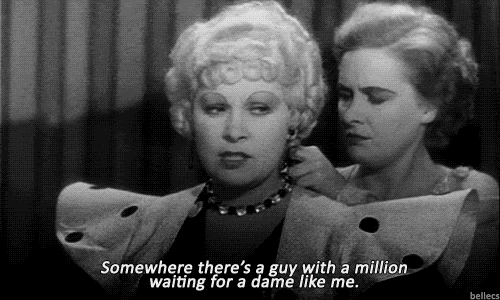 Here's why my fierce dreams of 8 years have dissolved into sugar baby dreams;
There's insanity in production!!!
To keep it short and straight to the point here are the things I witnessed that well, also scared me shitless.
Rest/Sleep is a foreign concept – On a movie set, there's a lot of upandan. That of course is not a shocker. However, what nearly made me cry after two long/grueling days is, I woke up way before 6am and did not return home at some point until some minutes to 1am. Listen, I knew this job was no joke. But the reality hit me too hard in the face, I just wanted to get extra five minutes in bed. People who do this for more than a week, how do you do it? I just wanted to marry my bed!
Nollywood Actors can be interesting. Listen, I have my favorites. A handful of them but I do have faves. However, after seeing a different perspective working on a film set last week, I came to a conclusion – it is much nicer loving your faves via Instagram!
 Reality set in pretty fast! Listen, I studied Dramatic Arts at Obafemi Awolowo University. So, from my first year, I had been exposed to film sets. Towards the end of my first year, I acted in a senior colleague's film. The senior colleague is popular DOP, Lanre Olupona and the film was directed by now popular Director, Tope Alake. Over the years, I sometimes accompanied Tope Alake to Nollywood film sets as his career grew as a filmmaker. I had a visitor's POV to these things. I knew it was stressful. What nobody warned me about though was how watching from the outside is different from actually working. Anyway, 30 minutes later after I had been drenched in sweat and had screamed 'slate something, take something' and had to always duck from the cameras as it rolled, I knew this was not a child's play. Issa real life something.

At this point, it hadn't truly hit me how far it could go!

Then, it did and this was me…

The food is as good as the project you're on. I have witnessed horrible food on production sets. Of course, I will not specifically name a Nollywood film set where bad food has been served but it is kinda like a production thing to have bad food. I did not have bad food on this set. It is probably my favorite thing about it! The jollof rice and spaghetti days kept me going.
I would be sticking to full time writing for now. As the Writer of the film I was on set for, I learned one thing – it is easy to sit in your space, dream up worlds and hand them over to the production team to conjure into reality. However, one real crew job and you will consider thinking well before dreaming up certain story worlds. You would tell your stories, from a production point of view.
As much as I would love to admit that some of the things I have listed makes me seem like a cry-baby, I would also love to point out that they are things that made me skip my second week on a production set!
I realized, more than ever, that this could not be a halfhearted decision, this has to be from a 'I am ready to do this' place.
And truth is, after four days shooting a film I wrote, I realized those Producer dreams were easier to conjure.
Being a producer is harder to be.
And I will only be returning to learning after I am sure it is a journey I want to embark on.
That said, every single member in a film crew deserves all the respect – the boom guy, the gaffer, the props guy – everyone!
Because without these guys, your film go suffer! Your talents won't be as talented as you think them to be.
Anyway, rant over.
I will now return to being a baby girl. Until next time…